We had an exclusive interview with the Ambassador of the Republic of Singapore, Mr. Jonathan Tow, for the March & April 2022 issue of Fintechtime Magazine.
Can you tell us about yourself for our readers?
I have been Singapore's ambassador to Turkey for the past three years. Like many Singaporeans, I love traveling and eating, and in Turkey, have since visited 38 provinces and tried countless delectable cuisines from Van to Edirne. Some of my favourites include beyran, tantuni, kavaltı, mumbar, sucuk and dondurma. I am also particularly facinated by history, and love the incredible cultural tapestry and overlay of civilisational influences on Turkey, such as from the Hittite, Assyrian, Hellenistic, Roman, Byzantine and Ottoman. As Singapore's representaitve, I try my best to understand Turkey and its wonderful people. It's still very much a learning journey and I would love to hear recommendations from your readers as to what they think I must try!
Have there been any changes in Singapore-Turkey relations since you took Office and how would you describe the current relations between the two countries?
To first put our relations in context, we have had official links since 1864, when the Ottoman Empire first appointed an Honorary Consul in Singapore, which was then part of the British Empire, and subsequently a Resident Consul in 1901. Since becoming republics, we have remained good friends and today, have excellent bilateral relations supported by a Strategic Partnership and Turkey-Singapore Free Trade Agreement (TRSFTA). The TRSFTA in particular is modern and comprehensive, including quality sectors such as government procurement, goods and services, investments, intellectual property rights and e-Commerce.
I can cite four notable developments since I arrived in February 2019. First, I am happy to report that for 2021, our bilateral trade reached its highest ever, with an almost 50% increase from 2020 to hit US$1.71 billion. Importantly, our bilateral trade is equally balanced, with mutual benefit to both countries. Second, in 2019, we signed two new Memoranda of Understanding (MOUs) on archival and library collaboration to enhance cultural relations. This is important as we want to learn more about our past relations with the Ottoman Empire and to share resources with each other. Third, I have seen growing interest from Singapore in Turkey's start-up sector and for Turkish interest in our FinTech scene, which is well-plugged into Asia. Fourth, Singapore companies in Turkey continue to show confidence in the country, and encouragingly plan to add to their investments. For example, Mersin International Port, which is run by Singapore's PSA International, is ready to commit another US$350 million this year to expand the port infrastructure and facilities.
Were there any challenging issues for you during your time in Turkey?
There are two challenges that I can cite. First, the COVID-19 pandemic has caused significant disruption in all of our lives. While it partially set-back the momentum of bilateral ties, it also offered new opportunities of interacting and doing business. This included making us more aware of certain vulnerabilities and through it, find new opportunities. For example, during COVID-19, Singapore had to consider new food sources due to logisitcal issues, and today we have expedited the export of Turkish eggs and selected agricultural produce to Singapore. Second, mindsets that lack curiousity and being open minded. To be honest, a significant number of businessmen on both sides seem rather satisfied to be in their own comfort zones and not interested to make effort to explore, in spite of the tremendous opportunities available. The onus should not alway be placed on the other side to reach out, as there is mutual benefit. As respective hubs and gateways to our regions, we have much to gain by being more globally oriented. Nevertheless, I do see these challenges as opportunities for investment officials and business chambers to find smarter ways to engage and change mindsets.
What would you like to say about the similarities between the two countries?
We are actually quite similiar, and I will highlight three areas, for both the country and its people. First, culturally among our peoples, we share the same ethos for hardwork, hospitality, generosity and warmth. We place great importance on the family and respecting our elders. We can easily feel comfortable interacting with one another, when we visit each other's countries. Second, we are both peoples who are passionate about our food. We jokingly say that eating is Singapore's national hobby, and I'm sure in the same context, food brings people together in Turkey, just as with Singapore. Third, our countries are strategically located as regional and global hubs. This gives us the oppportunity to go beyond doing business bilaterally to expand into collaborating in third countries. We are starting to see companies from both sides show interest to levereage on each others' strengths, whether in Asia, Central Asia or Africa, to jointly venture into new territories together.
The Republic of Singapore is one of the most dynamic countries in South East Asia and ranks 2nd in the world in terms of ease of doing business. What facilities are offered to [Turkish] companies that want to cooperate with companies in the Republic of Singapore?
Fortunately, we have a robust trade architecture in place that provides confidence to investors and business partners to collaborate with each other. For example, Turkish companies could use Singapore as a base to expand into Southeast Asia, given our well-positioned location and links to the larger Asia-Pacific market. Your readers may be aware that Singapore is one of the world's most connected countries, strategically located along major trade, shipping and aviation routes. Changi Airport served more than 7,000 flights weekly (pre-pandemic) while we continue to be the busiest container transshipment port in the world, handling 37.5 million TEUs with connections to more than 600 ports globally. As a conduit to Southeast Asia, Singapore is a base from which Turkish companies could build consumer insights and deepen their presence in the region. Our geostrategic location in the heart of Southeast Asia gives access to 661 million people and a combined GDP of US$2.7 trillion.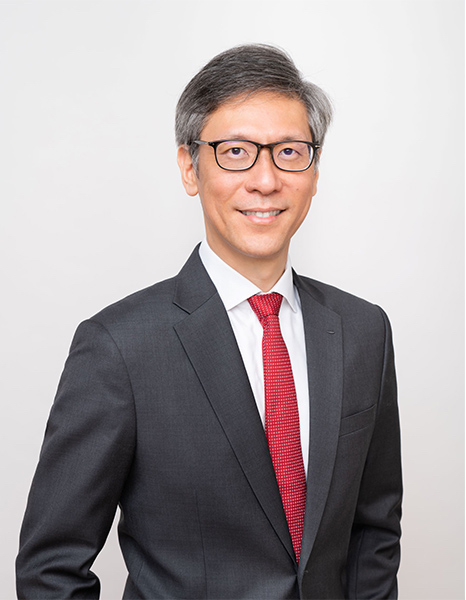 Let me cite two key agreements that facilitate trade in goods and services, non-financial services, and taxation, among others. First, the TRSFTA provides Turkish traders with preferential access to Singapore's markets. The TRSFTA grants immediate duty-free access to exports from Turkey to Singapore. Turkish exports would also enjoy access to greater customs facilitation, which leads to time-savings that improve the comparative advantage of Turkish goods in the Singapore market. Aside from trade in goods, the FTA provides Turkish traders with access to government procurement opportunities in Singapore. Notably, the TRSFTA allows Turkish companies to be connected to the wider global market via our network of 25 FTAs, including the Regional Comprehensive Economic Partnership (RCEP), the world's largest free trade bloc covering 30% of the world's GDP.
Second, the Singapore-Turkey Double Tax Agreement (DTA) reduces the cost of doing business for Turkish companies in Singapore. Companies need only pay taxes to either their source state or state of residence, thus preventing a case of being double-taxed in both places. The DTA would enable them to reap cost advantages when they venture into Singapore.
New areas of opportunities include Fintech and e-commerce. For example, the Monetary Authority of Singapore (MAS) introduced a S$125 million COVID-19 support package for financial institutions and Fintech firms in 2020, whereby the package would provide support for workforce training, and channel resources into strengthening operational resilience and enhancing access to digital platforms. Singapore is also expanding cooperation in e-commerce and the digital economy to establish an ecosystem in line with international standards. To support digital trade, we have negotiated and signed Digital Economic Agreements (DEA) with several trade partners (such as the UK, New Zealand and Australia) and will continue to look for new opportunities and partnerships. We believe that FinTech and e-commerce are inextricably intertwined as they provide mutual support to each other by facilitating the ease of transactions in the era of economic digitalisation.
Finance is one of the most invested sectors in the Republic of Singapore. What is Turkey's impression for this kind of investment? What would you like to say about possible close investment partnerships between Turkey and Singapore?
Singapore and Turkey are both financial hubs in our respective regions, and we are actively pursuing new developments in financial digitalisation. We welcome investment partnerships with Turkey in this area. As Turkey's aims to transition into a cashless economy by 2023, I believe that joint ventures in our respective Fintech markets can spur innovation and lead to new advancements in digitalisation. The financial sector is one of the major sectors of the Singapore economy, and grew by an estimated 6% in the first half of 2021 despite the COVID-19 pandemic. Singapore expects to see more than 6,500 new jobs created in the financial sector this year. Global investment into Singapore's Fintech industry has been growing, with a 19% year-on-year increase reported in 2020.
So far, Singapore companies have made some headway in Turkey's Fintech space in the areas of digital asset transfer and cryptocurrency. For example, DT One partnered with Aktif Bank's UPT to explore cross border digital asset transfer in Turkey. Hungtington Partners, a Singapore based equity firm, invested in SkorVeri, a financial risk scoring company, and Pundi X collaborated with Ovo Digital Services to open a cryptocurrency exchange office in Turkey.
What kind of work is being done or planned to improve the business relations between Turkey and Singapore, especially for companies to establish contact with each other? 
Singapore is keen to encourage contact between Singapore and Turkish businesses and establish globally-accepted standards and frameworks to facilitate cooperation. As this is a FinTech publication, I would say that we are continually making effort to connect digital businesses through platforms such as the Singapore FinTech Festival (SFF) and the Singapore Week of Innovation and Technology (SWITCH). In practical terms, these events all have targeted B2B matching platforms. As we see a growing digitalisation in Turkey's economy, with a focus on developing innovation, we could, for example, explore collaboration through TradeTrust and Business San Borders. TradeTrust is a set of globally-accepted standards and frameworks that support the exchange of e-documents, through a public blockchain to connect governments and businesses (e.g. securing and digitally signing trade documents) while Business Sans Borders is a platform that connects digital marketplaces (e.g. Amazon, Lazada) across borders where businesses in one marketplace could discover and transact with businesses in other marketplaces. We believe that marketplaces would be incentivised to connect to Business Sans Borders given the demand created by government procurement.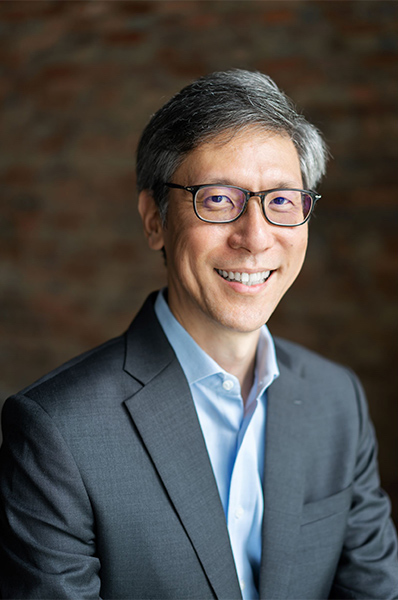 In Singapore, the MAS has partnered with Enterprise Singapore (ESG)–our trade agency–to expand their global outreach in digital banking and cryptocurrency. Singapore hosts annual Fintech events to cultivate relationship with likeminded partners from all over the world. Turkish and Singapore companies can interact and connect on these platforms to broaden and deepen our relationships and engage in mindshare. The 6th iteration of the annual SFF, which was held between the 8-12 November 2021, welcomed over 60,000 participants from across 130 countries. More than 7,000 companies, government agencies, organisations and educational institutions were represented in the SFF under the theme of 'Web 3.0 and its impact on financial services'. The SFF provides networking opportunities for Turkish companies to collaborate with Singapore businesses to build efficient financial intermediation and advance financial inclusion.
In the area of innovation, ESG has partnered with the Scientific and Technological Research Council of Turkey (Tubitak) to launch the first bilateral Singapore-Turkey call for joint innovation projects through the EUREKA network, an intergovernmental platform for international cooperation in innovation. This is the first time Singapore and Turkey are doing a joint call for projects through EUREKA. The initiative will support Singapore and Turkish companies with funding and facilitation for collaborative R&D projects, to generate partnerships to commercialise novel solutions and business models together.
Turkish companies interested in expanding into the Singapore market can contact ESG's Overseas Centre in Istanbul <https://www.enterprisesg.gov.sg/contact/overseas-centres#turkey> to learn about opportunities.
What kind of agenda do you plan to follow in 2022 to strengthen the relations between the two countries? What would you like to say about your expectations for 2022? 
Broadly speaking, I think most of us will agree that there is some light at the end of the tunnel for COVID-19 in 2022. The world has grappled with the pandemic and hopefully as it transits into an endemic state, we will see a significant return to travel and people-to-people engagements. There will be some lead time for things to ramp up again, but specifically by the end of 2022, I have a few modest goals. In terms of business, I hope to see a few quality companies take up joint projects to invest in third countries, to welcome Turkish companies to set-up in Singapore and for Turkish companies to tap into our Fintech ecosystem. Generally, I hope to see more trade seminars organised in specific industry sectors to raise mindshare, and for myself to engage with business leaders across Turkey to spread the word about the opportunities available. I certainly hope to see our trade figures continue to grow and remain balanced. In terms of people-to-people enagement, I hope to see the return of Singaporean tourists to Turkey, and for us to showcase more Singapore cultural events in Turkey, such as in film and music. There are certainly many other areas that remain on the agenda, including political engagements, which we will certainly see strengthened over the year.